A Celtic Connections Day Out to the Glenturret Distillery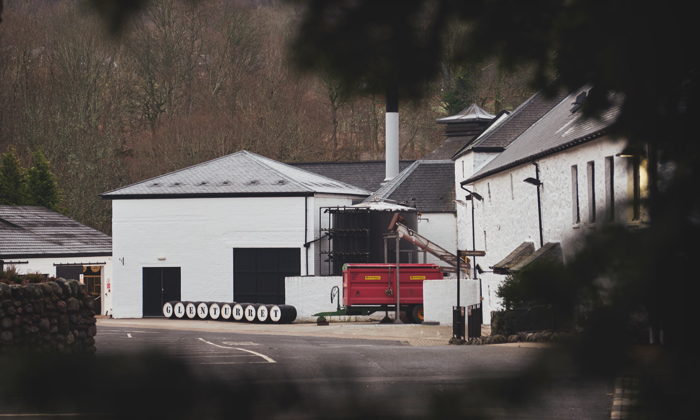 Situated just outside the small market town of Crieff, in beautiful rural Perthshire, The Glenturret Distillery is a fantastic hidden gem. Nestled in the amongst the trees, and with the Turret river running alongside it, you get a sense of what it may have been like for illicit distillers making whisky out of sight form the excise man in years gone by. And this is not the only thing about Glenturret that gives you an insight into whisky making history! Whisky production has been taking place on the banks of the Turret since at least 1775, making it the oldest working Distillery in Scotland. This heritage shines from every aspect of the distillery's walls, and if you join one of their many options of tours, you'll see this in the methods they use, from the last remaining hand mash tun in Scotland, to cutting their spirit by hand and by eye; not a computer in sight!
Whether you're a whisky newbie or a connoisseur, there's something for everyone at Glenturret. From a Distillery Experience Tour, where you are guided around the oldest working distillery and get the opportunity to taste the golden nectar, to a Stillman Experience, where the whisky aficionados amongst us can spend a day with one of their stillman, working alongside them and becoming fully immersed in the process. Why not try their latest experience; Fusions of Fudge! Working with local fudge creators three hand crafted flavours of fudge have been perfectly paired with three hand-crafted Glenturret Single Malt whiskies. This sweet sensation tantalises the taste buds and allows you to experience whisky in a whole new way, perfect for those with a sweet tooth!
Be sure to schedule in time for a visit to the unique and welcoming shop which stocks a full range of superb single malts, including Distillery exclusives. The friendly hosts will be happy to take you through whiskies on offer, to make sure you leave with dram that is the ideal pairing for your palette!
Before you go, pop in to the café where you can find a host of treats, including a great selection of barista coffee, with homemade soup and sandwiches and freshly baked goodies.
Glenturret Distillery promises a day out that won't disappoint!
Use discount code BREABACH when booking for a special Celtic Connections discount of 20% off the Fusions of Fudge Experience.